Complete truffle consultancy services for any grower.
DNA Analysis for Truffle Plantations
What if there was a simple, affordable process that could give insight into what is happening beneath your truffière, even allowing deficiencies and problems to be corrected before hurting any seedlings? Through PCR DNA analysis, this is a reality.
As such, we are pleased to offer DNA analysis for our customer's truffle plantations. Through this process, we can first get an idea of the mycorrhization extent in your truffière and subsequently make recommendations on how to manage your orchard best for full productivity. This also lets us know if any competitive fungi are encroaching on the truffle mycelium and need to be addressed.
Also of note, we perform these analyses on the trees we produce to ensure that the inoculation resulted in high levels of mycorrhization – and that the trees you receive are of excellent quality.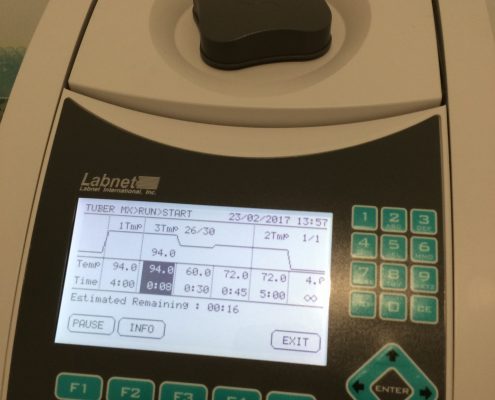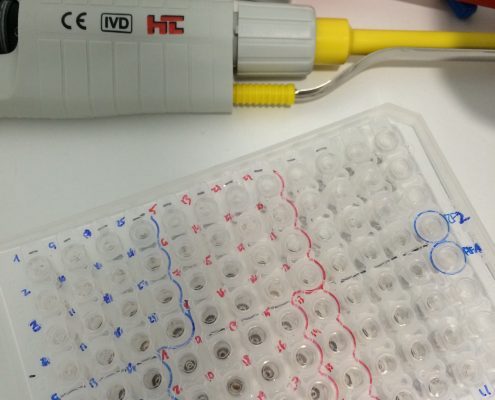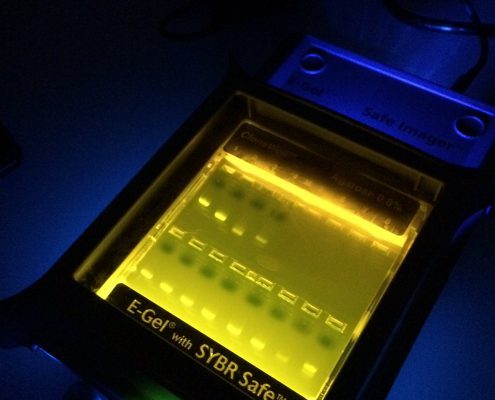 Analysis to control and monitor a truffle plantation
Mycorrhization Analysis
This test indicates the level of truffle colonization in the host tree by analyzing the root tips, or whole root sections, of a seedling. The data you will receive will contain proportions of truffle mycorrhizae to other contaminant fungi (don't worry, a little is O.K., even expected).
In testing your seedlings, only a representative selection is needed. Testing each individual tree is time consuming and cost-prohibitive. Instead, we recommend testing trees from specific areas in your truffière that share characteristics. For example, if your plantation has one area with predominantly sandy soil and another with clay, you may only need to test one or two seedlings from each soil type to get a good idea of the whole population of seedlings. Contact us if you need help determining what trees to sample.
*Samples should be wrapped and labeled individually, without contacting each other
Costs
MYCORRHIZA MICROSCOPE ANALYSIS
$45 + shipping / sample for field roots
$60 + shipping / sample for a whole seedling
Mycelium Quantification Using Molecular Analyses
This molecular analysis uses quantitative qPCR (Polymerase Chain Reaction) technology, which works by isolating DNA samples and producing thousands of identical copies, known as the amplification process. After the amplification of the DNA, it is then analyzed through specialized software and compared to standard mycelium concentrations. These results, taking into account tree age and productivity, allow you to view the levels of mycorrhization and the species of truffle(s) present, taking much of the stress away from investing in a truffière. With this information, Carolina Truffières is able to make additional recommendations via the consultation process as to how you should proceed, and whether to add specialized mycelial growth-boosters or replace trees entirely.
Please keep in mind; this process is absolutely harmless to the seedlings, and at the same time incredibly simple. Essentially, all that has to be done is remove small root clippings from the trees you want tested. Please refer to the attached PDF guide to get an idea of how to do this.
Costs
MOLECULAR DNA ANALYSIS
$55 + shipping / sample for qualitative PCR
$85 + shipping / sample for quantitative Real Time PCR
Please keep in mind the PCR process can be time-consuming, and there may be an extended turnaround time of 1-2 weeks. We apologize for any inconvenience
Contact
269 Drake Farm Road
Fletcher NC 28732
We Are Open
Mon-Fri 8:00 AM to 4:00 PM               *Visits By Appointment Only*
Partners